Platinum Business
It takes a bank that does more to help
For the business with a turnover of between R5 million
and R60 million per annum
We know how much your business and customers mean to you, and how
challenging it can be to meet demands while striving for growth. No matter
whether you're in the start, run or grow phase of the business life cycle, our
multidimensional offering has been designed to add the most value to your
business while meeting your banking needs.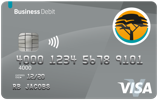 More than just a Business Account
You get a dedicated relationship manager

Access to Domestic and International SLOW

Get Global Travel Insurance

Earn eBucks Rewards for Business

Get Instant Solutions (Instant Accounting, Instant Payroll)

24/7 support with our Platinum Business Desk
Solutions to help
---
start your business
Solutions to help run your business
---
We have the right solutions to help you run and maximise your business' capabilities.
Solutions to help you grow your business
---
We understand the support you need in growing your business and have specialised products and solutions to assist you.
Create & pay with your own
virtual card
---
The new virtual card on the FNB App is the faster, safer and more secure way to pay for online purchases wherever you are in the world.
It's safe
Your CVV number changes every hour. Create, cancel, delete or block your card at any time.
It's convenient
For online purchases and subscriptions - no need for a physical card. Add unlimited virtual cards at no charge.
Earn eBucks
Make your money go further and earn eBucks while you spend online.
FNB Purchase Protect
Get instant insurance for items purchased with your virtual card at no cost to you
Tell me more
Applying made easy
---
Platinum Business Account
Qualifying criteria
For businesses with an annual turnover of between R5 million and R60 million
Quick guide
Applying for a Business Account online made easy.
First National Bank - a division of FirstRand Bank Limited. An Authorised Financial Services and Credit Provider 1929/001225/06 (NCRCP20).