Be part of the future.
Be part of us.
---
Voted one of the most innovative banks in the world*, we look for talented, focused individuals to help keep our brand at the top.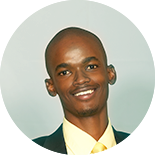 Philani Potwana
Product head, FNB Loans
''FNB is full of opportunities and we are all allowed to come with ideas that solve the lives of our people.''
Mia Cloete
Graduate trainee, Savings + Investments
''Not just a corporate, not just a bank, not boring! It's simply a place where employees are driven to help people, colleagues and customers, in the innovative ways, and you get paid doing it!''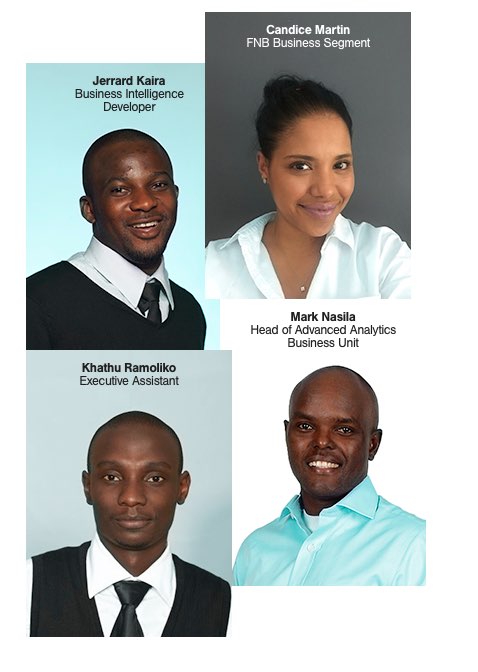 Meet our FNB'ers
---
Here's the challenge, are you up for it?
---
We don't ask much. Just that you're hardworking, talented, driven by a challenge, enjoy a constantly changing environment, are curious, courageous, innovative, creative, a team player and a problem solver.
In short, if you have the talent, help yourself to a career at FNB where it will be given the opportunity to blossom. And who knows? One day you too could be part of a great management team.
Look forward to going to work
---
Enjoy the freedom of moving in the fast lane. This is what we promise top talent.

Space to make a difference
Get a career not just a job, make a meaningful contribution
Work that is challenging
Work on ideas that help shape the new world of banking

Opportunities to innovate
Live and breathe innovation

Flexibility
Own and manage your contribution
What we're all about
---
An innovative financial services provider
---
Our Culture
At FNB, the "owner manager" culture is at the core of how we do business. Smaller, more agile groups of businesses means we're more flexible, able to react more quickly to situations and are more competitive - while also emphasising collaboration. And while we have an entrepreneurial drive to action, we're never arrogant.
Our Values
We guard our values jealously, as does everyone who works at FNB, because we understand their importance in maintaining the culture of our bank.
Our Values are:
I'm helpful

I'm effective

I'm innovative

I'm ethical

I'm accountable
What to do next
---
Ready to join us?
First National Bank - a division of FirstRand Bank Limited. An Authorised Financial Services and Credit Provider 1929/001225/06 (NCRCP20).