Business Credit Cards
---
The one thing that can
make a big difference
Introducing the Business Credit Card range from FNB.
Each credit card has unique benefits to ensure your business needs are met.
The range
---
Powerful & practical
The benefits and rewards
---
Made exclusively for business
While you take care of business, we work harder to ensure smooth sailing wherever you go. With a business credit card in hand you get free eBucks for your business, access to SLOW lounges, Free inContact Pro and travel insurance... the list goes on.
The features
---
Expect more, get more
A credit card for your business should afford you more than just convenience and finance. It should be a solution and a way to help you manage your business.
That's why we have features that give you more.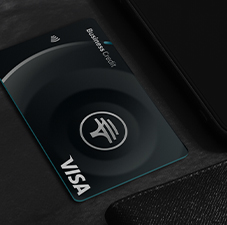 Card protection & help
You get lost card protection, global customer service with Visa Global Assist.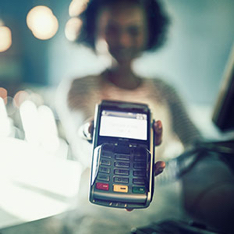 What you get for free
Free swipes, free standard delivery, and up to 35 days interest free credit.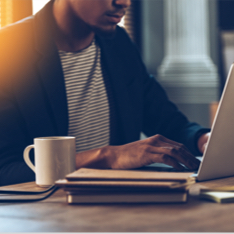 Manage your money
Get unrestricted credit terms and revolving credit facilities. Settle accounts with suppliers on a continual basis.
The requirements
---
Make the move
If you already have an FNB Business Cheque Account, simply hit apply and select the credit cards you need.
Not part of the FNB Business Banking team yet? Apply for an FNB Business Cheque Account first, then we'll help you with getting the perfect credit card for your business.
Getting it made easy
---
FNB Business Credit Card solutions
Qualifying criteria
You need a Business Account with FNB to apply for any of the FNB Business Credit Cards
How to get it
Apply now!
Other ways to apply
Contact your Relationship or Business Manager
Find a branch
Documents needed
ID of business authorised signatories

ID of person you want a card for
First National Bank - a division of FirstRand Bank Limited. An Authorised Financial Services and Credit Provider 1929/001225/06 (NCRCP20).