Private Equity
---
Capital to access
opportunities + expand
FNB Private Equity in partnership with RMB Corvest and RMB Ventures is a provider of private equity funding for mid-sized businesses. Management buyouts, leveraged buyouts, expansion capital and funded BEE solutions.
What this is
---
A Strategic growth partner
Private Equity provides your business with the required capital to enable growth or to acquire the shareholding of a current shareholder. In return FNB will become a shareholder in the business and will partner with the entrepreneur to maximise growth and returns. In addition the business will obtain a shareholder of reference with many years of experience as an investor and partner in a diverse array of industries.

Unlock capital
Unlocking capital for shareholders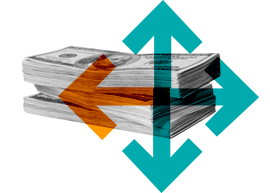 Expand your business
Nurture expansion and develop new products or markets

BEE
Introduction of a BEE shareholder into your business

No exit time pressure
An on balance sheet provider of private equity, hence we do not have a fixed investment term.
Getting it made easy
---
Private Equity
Documents needed
A short description of the transaction

The last three years' annual financial statements and latest management accounts of your business
First National Bank - a division of FirstRand Bank Limited. An Authorised Financial Services and Credit Provider 1929/001225/06 (NCRCP20).