Business Global Account (CFC account)
---
Mitigate exchange rate risk & simplify global transactions
Your business deserves a Business Global Account (CFC) that enables simple import and export transactions. It's specifically designed for South African businesses involved in import and/or export transactions, as well as providers of services receiving or making regular foreign currency payments or require trade finance to facilitate transactions.
What this is
---
Business Global Account (CFC)
Our Business Global Accounts are elected currency denominated accounts which can be used to mitigate exchange rate risk. It is used by exporters and importers to hold foreign currency for payment of goods or receipt of funds for products supplied or services rendered.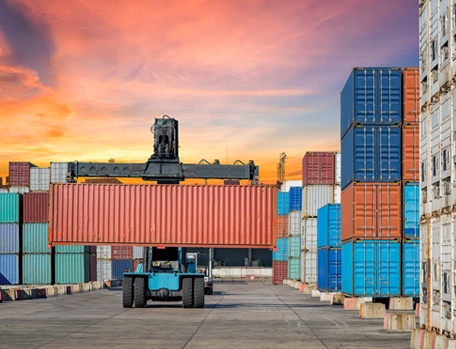 Features + benefits
---
Business Global Account (CFC)
The Business Global Account (CFC) is ideal for businesses involved in import and export transactions, such as shipping agents, freight forwarders, marine insurance, stockbrokers and other similar businesses.

Variety of currencies
We offer 27 different currencies to choose from.

Eliminate exchange rate risk
Assists in hedging against exchange rate fluctuations. Exporters can also eliminate exchange risk.

Open online
Nine of the 27 currencies can be opened online for single member entities.

Trade finance
Can be used for bridging finance provided it is settled by means of export proceeds.
Who qualifies
---
South African based businesses
Standard FICA documentation will be required to open a Business Global Account (CFC). Qualification of this account is subject to the Exchange Control Regulations broadcast in terms of section 9 of the Currency and Exchanges Act, 1933 (Act No. 9 of 1933).

Once we have received and validated the required documents, and your account was successfully vetted by Exchange Control you will be able to activate your new account by making a transfer to the account.
Applying made easy
---
Business Global Account (CFC)
Qualifying criteria
Must be a South African based entity

Qualifying reason and purpose as per Exchange Control Regulations
First National Bank - a division of FirstRand Bank Limited. An Authorised Financial Services and Credit Provider 1929/001225/06 (NCRCP20).