Health Cash Plan
---
Cash paid into your pocket
while you're in hospital
Our Health Cash Plan takes away the stress of being admitted to hospital or being
diagnosed with a critical illness. The plan pays you up to R2 000 per day spent
in hospital and up to R100 000 critical illness cover. You get peace of mind,
knowing that you'll be able to take care of your expenses while you focus on getting better.
What you get
---
A stress-free recovery & cash in hand
While you focus on your health, we'll take care of the finances. Just a few reasons to choose our Health Cash Plan:
Get up to R2000 cash each day, when admitted in hospital for more than 48 hours. You can use the money whichever way you want.

Get up to R100 000 critical illness cover that pays up to 50 times your daily cash benefit if you or your spouse are diagnosed with one of the following: cancer, heart attack, severe burns, kidney failure, coronary artery bypass graft, stroke, need an organ transplant or are in a coma.

Get cover from only R50 per month and cover your children from as little as R12 per month.

Earn up to 15% back in eBucks.
Cover yourself, your spouse, up to 8 children, 4 parents or parents in-law and up to 8 extended family members.

Claims are automatically submitted if you are admitted at a Netcare hospital. Please make sure you provide the ID numbers of all the family members on your Plan. Just give us a call to make sure your claim has been registered with us.



Access to dedicated 24 hour telephonic medical advice from professional, qualified nurses.
Personal Healthcare Advisor benefit
---
Emergency medical advice from qualified nurses is just a phone call away, with access to a pre-recorded library.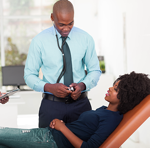 Have symptoms assessed
And get referred to the most appropriate healthcare professional.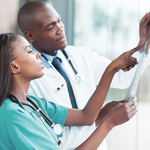 Get expert knowledge
Including home care remedies with scheduled follow-up assessment calls, if required.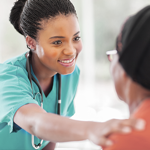 Receive counselling
For chronic ailments and diseases to minimise the impact of these conditions on daily life.
Access to database
Enjoy access to drug & poison database, plus, get medical terms, results of tests, and information relating to medication explained.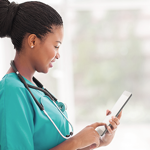 Trauma support
Get telephonic trauma support and, where necessary, be referred to a trauma counsellor.
Get a plan that works for you
---
You have the option to choose a plan based on your family needs. You can personalise your package at affordable monthly premiums.
Have a look at the different packages.
About the fine print
---
A Health Cash Plan is not a medical scheme and should not be a substitute for medical scheme membership.
Your way to
more rewards
---
You can earn up to 15% of your Health Cash Plan
premiums back in eBucks, provided you have
met the qualifying criteria. This percentage is
calculated on your monthly premiums and your
eBucks reward level.
Getting it made easy
---
Getting our Health Cash Plan
Qualifying criteria
You need to have an FNB or RMB Private Bank transactional account




You must be a South African citizen or permanent resident with a bar-coded ID or smart ID card




You need to be at least 18 years of age
Insured by FirstRand Life Assurance Limited.
First National Bank - a Division of FirstRand Bank Limited. An Authorised
Financial Services and Credit Provider (NCRCP20).
First National Bank - a division of FirstRand Bank Limited. An Authorised Financial Services and Credit Provider 1929/001225/06 (NCRCP20).