Contactless Card
---
#JustTap your Contactless Card. It's that simple.
Contactless technology allows you to make fast and secure payments for low value purchases by simply tapping your card on a contactless enabled point-of-sale device.
For larger value purchases you will be required to insert your PIN as usual.
What this is
---
Smart + contactless
technology
When you tap your card on the Contactless reader, your card information is transmitted and your purchase can be processed. It's safe, simple and fast.
What's hot
---
A fast, safe + convenient way to pay

Simple
It's easy to use - simply tap and pay.

Secure
It's completely secure - your FNB Contactless Card is just as secure as any other chip and PIN card that carries multiple layers of security.

Total control
You have total control of the transaction and your money because your card never leaves your hand.

Quick + easy
Contactless payments are up to 4 times faster than normal card payments which mean spending less time in queues.
Pay your way
---
Quick + convenient in three easy steps
Step 1
Look out for the Contactless symbol in-store and on the point-of-sale device.

Step 2
Once the cashier has tallied up your purchases and you are ready to pay, tap your card on the terminal.

Step 3
The transaction is complete when the green light displays. (Note: Some merchants have waived the need for a signature, others may ask you to sign the till receipt)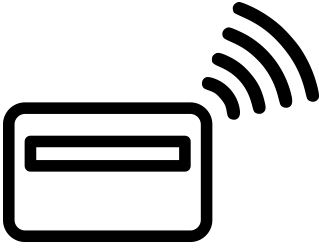 Where to use it
---
Accepted locally +
internationally
---
Your FNB Contactless Card is accepted at merchants locally and internationally displaying the Contactless symbol.
As an additional security feature, the first time you use your FNB Contactless Card you will be asked to insert your PIN. Low value transactions at a Contactless enabled retailer will no longer require a PIN.
First National Bank - a division of FirstRand Bank Limited. An Authorised Financial Services and Credit Provider 1929/001225/06 (NCRCP20).