Premier Account | Earn from R240 000 to R749 999
---
Helping you make your
money go even further
---

With and FNB Premier Account you get zero increase in your monthly account fee on
personal banking current accounts. Plus free Cash@Till withdrawals.
Expect more from your cheque account
---
When it comes to taking care of your family, Premier gives you access to a myriad of solutions.
Premier gives you:
Access to a team of bankers 24/7 to help you manage your money

Discounted monthly fee for your Spouse or Partner to enjoy the same Premier Banking experience as you

Free FNBy Account for your kid(s)

500 MB data, 30 voice minutes, 30 SMSs free with your FNB Connect SIM**

Free savings account with Bank your ChangeTM to help you save money as you spend

Two free eWallet sends per month on the FNB App

A free financial advice session with one of our expert financial advisors

Free eBucks membership to earn rewards that never expire

Free Digital banking on the FNB App, FNB Online Banking and Cellphone Banking.
* Rated in the latest South African Consumer Satisfaction Index
** Subject to meeting the minimum requirements
Free data, voice minutes & SMSs
---
Helping you make your
money go even further
With your qualifying Premier Cheque Account (including spousal pricing option), you could get up to 500 MB free data, 30 voice minutes* and 30 SMS allocations on your FNB Connect SIM each month.
Just another way FNB gives you more value!
*Free minutes apply to local calls only
Do more for your family
---
We know how important family is. Which is why we have designed our
banking solutions to be all the help your family needs!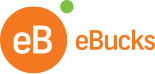 New ways to get rewarded
---
As an FNB Premier client, you can make your money go further each month with eBucks.

Enjoy even more rewards and benefits for the whole family.
Even more ways to earn
Earn additional eBucks with Smart Spend when you use your FNB Premier Cheque card or FNB Pay for your monthly spend

Earn up to 40% back in eBucks on your Video Streaming (Netflix) and Music Streaming (Spotify®) subscriptions when your family banks with FNB

Earn up to 100% of your monthly FNB Premier Cheque Account fee back in eBucks when you invest with FNB
Even more family benefits
Your key to world-class banking
---
24/7 convenience
Banking
---
Do your banking on our digital channels. Enjoy features like payments, transfers, eWallet, Secure Chat, Geo Payments, and more - all on online banking and the app.
Security
---
Access Smart inContact, activate cards, set limits, report fraud, Fingerprint ID and more.
Convenience
---
Prepaid data and airtime, prepaid electricity, Lotto and PowerBall, discount vouchers and coupons from Shoprite & Checkers.
Secure Chat
---
Your requests addressed
Your team of bankers is available anytime you need them. Simply access Secure Chat on the app for a direct service that lets you message your team with a question, query or instruction, from wherever you are.
nav»
---
A new financial GPS
Looking for a house? What about renewing your licence disk hassle free? Then it's time for you to meet nav».
This is an app functionality that helps you get a pre-approval for a home loan, track your car value estimate, and more.
Easy payments
---
All the time
Splitting the bill amongst friends is no longer a hassle, thanks to innovative app tool Geo Payments.
This allows you to send and receive cash from recipients located within close proximity to you - all without entering bank details, making it an immediate transaction.
Gift a friend
---
Easily
You're even able to make the most of shopping by using vouchers on the app.
With these digital vouchers, you can shop easily at outlets like Mr Price, or even enjoy a movie at Nu Metro. The best part? You can send these vouchers as gifts to loved ones.
Stay up to date with
---
BusinessLIVE
With news you can trust from leading online newspaper publications.
As an FNB Premier customer who holds a Fusion Account or Cheque & Credit Card you will receive a discounted subscription to a variety of world-class publications such as Business Day, Financial Mail and the Sunday Times.
These respected South African media sources guarantee you credible news, always.
Subscribe and save
The monthly subscription will give you access to:
Business Day e-edition (digital replica of the newspaper)
Financial Mail e-edition (digital replica of the magazine)
Full digital access to the Sunday Times (including e-edition)
New subscribers pay R10 for the first month, and thereafter receive a 50% discount and pay only R174 per month.
Copy and paste this link into your browser to subscribe: https://www.businesslive.co.za/subscribe/fnb/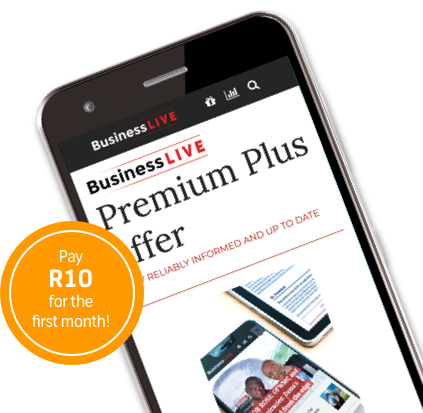 Create & pay with your own
virtual card
---
The new virtual card on the FNB App is the faster, safer and more secure way to pay for online purchases wherever you are in the world.
It's safe
Your CVV number changes every hour. Create, cancel, delete or block your card at any time.
It's convenient
For online purchases and subscriptions - no need for a physical card. Add unlimited virtual cards for FREE.
Earn eBucks
Make your money go further and earn eBucks while you spend online.
Applying made easy
---
Premier Account
Qualifying criteria
Annual salary between R240 000 and R749 999
With our Premier Cheque Account for your Spouse or Partner, they qualify for the same account as you regardless of their income
Spousal terms and conditions apply
First National Bank - a division of FirstRand Bank Limited. An Authorised Financial Services and Credit Provider 1929/001225/06 (NCRCP20).