All-in-one convenience
FNB Fusion
Premier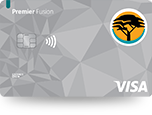 FNB Fusion Premier
Account fee - R209 pm
One account

One card

One view of your accounts and finances

Up to 30 days interest free on credit card purchases

Maximum rewards
What this is
---
The ultimate in simplicity
FNB Fusion Premier Account is a single account which offers qualifying clients the best of both a transactional account and a credit card. The account is accessed via one card, and offers you one view of your finances. You can earn maximum rewards on your FNB Fusion Account.
The FNB Fusion Premier Account offers clients:
Full transactional capability, allowing for salary deposits, payment terminal purchases, ATM withdrawals, EFTs, debit orders, payments, as well as a credit facility

One monthly account fee

One interest rate

One credit card with a single limit to maintain

Up to 30 days interest free on credit card purchases

Maximum rewards

Secondary cards available
Get more value
---
We know that family means everything to you and that you want to take care of them. To help you and your family, we have designed an all-inclusive family banking solution that will help everyone get the most out of their banking.

Fusion Premier Account for your spouse/partner
Your spouse/partner can now enjoy the same Premier Banking experience as you for a reduced monthly fee of R119 pm on the Spousal Pricing Option.
Read more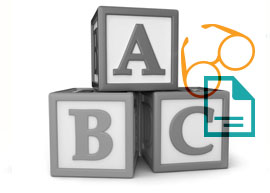 FNBy account for the children
in your life
The FNBy Account is specifically designed for your kids, teens and young adults. The account is ideal to kick start your child's journey to financial independence with no monthly fees for your children under the age of 18.
Read more
Free data, voice minutes & SMSs
---
Helping you make your
money go even further
With your qualifying Premier Fusion Account (including spousal pricing option), you could get up to 1 GB free data, 30 voice minutes* and 30 SMS allocations on your FNB Connect SIM each month. Just another way FNB gives you more value!
*Free minutes apply to local calls only
What you get
---
The best of both worlds

One account and card
Our FNB Fusion Premier Account gives you access to both a transactional account and a credit facility with a linked card.

Up to 30 days interest free
You will get up to 30 days interest free on credit card purchases.

Maximum rewards
You can earn eBucks on your qualifying FNB Fusion Premier Account at the highest level.

SLOW Lounges
A place where the stress of travelling is momentarily forgotten.
New ways to get rewarded
As an FNB Premier client, you can make your money go further each month with eBucks. Enjoy even more rewards and benefits for the whole family.
Even more ways to earn
Earn additional eBucks with Smart Spend when you use your FNB Fusion Gold Card or FNB Pay for your monthly spend

Earn up to 40% back in eBucks on your Netflix and Spotify® subscriptions (Family benefit)

Earn up to 100% of your monthly FNB Fusion Gold Account fee back in eBucks when you invest with FNB

Earn up to 100% of your monthly account fee back in cash when you have an FNB Fusion Gold account and all your personal loan debt with FNB
Even more rewards partners
Earn up to 15% back in eBucks on health and beauty at Clicks

Earn and spend eBucks on food orders with the Mr D Food App

Simple account management
---
It's easy, secure + subscription is FREE
Manage your accounts on the go, wherever, whenever you want with Online Banking. Download the FNB Banking App for free and do all your banking the way you've been doing it online and on your cellphone and more.
Stay up to date with
---
BusinessLIVE
With news you can trust from leading online newspaper publications.
As an FNB Premier customer who holds a Fusion Account or Cheque & Credit Card you will receive a discounted subscription to a variety of world-class publications such as Business Day, Financial Mail and the Sunday Times.
These respected South African media sources guarantee you credible news, always.
Subscribe and save
The monthly subscription will give you access to:
Business Day e-edition (digital replica of the newspaper)
Financial Mail e-edition (digital replica of the magazine)
Full digital access to the Sunday Times (including e-edition)
New subscribers pay R10 for the first month, and thereafter receive a 50% discount and pay only R174 per month.
Copy and paste this link into your browser to subscribe: https://www.businesslive.co.za/subscribe/fnb/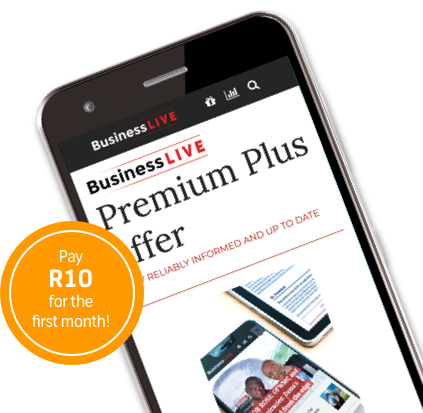 Create & pay with your own
virtual card
---
The new virtual card on the FNB App is the faster, safer and more secure way to pay for online purchases wherever you are in the world.
It's safe
Your CVV number changes every hour. Create, cancel, delete or block your card at any time.
It's convenient
For online purchases and subscriptions - no need for a physical card. Add unlimited virtual cards for FREE.
Earn eBucks
Make your money go further and earn eBucks while you spend online.
Applying made easy
---
FNB Fusion Premier Account
Qualifying criteria
Annual salary between R240 000 and R749 999
Documents needed
South African ID book/ID card

Recent payslip

Proof of residence

Three months' bank statements

Foreign nationals will be required to present a work or study permit
First National Bank - a division of FirstRand Bank Limited. An Authorised Financial Services and Credit Provider 1929/001225/06 (NCRCP20).