FNB Banking App
---
Experience the future
of helpful innovation
Get ready for the easiest way to bank. The latest app is packed with innovative features that
help you personalise your app, switch with a selfie, manage your finances and get more "how to" information.
Your app your way
---
Add, remove and rearrange the icons on your home screen for a look that suits your everyday banking needs. You have the option to restore the default launcher at any time.
Search & find
---
Simply select the search function in the top right-hand corner, enter a key word or phrase and let the app do the search for you. From banking functionality to step-by-step guidance.
Open an account
---
Switch with a Selfie
Avoid the hassle of queues and paperwork. Simply take a selfie and we will verify your identity*, help you order your card and schedule its courier delivery, as well as verify your address using maps, all from one banking app.
Download the FNB Banking App today and smile, snap, switch
*You must have a valid RSA ID and be registered at the Department of Home Affairs
Manage your finances
---
Go for nav» Money
Meet nav» Money, a digital solution offering smart tools to track your money, understand if you will make it for the month,
view your credit status and more. This is what you can do...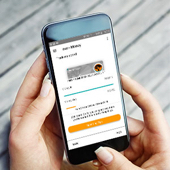 Track your spend
Keeping tabs on your monthly expenses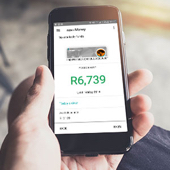 View your available funds
What's left to spend or save after all known
debits are paid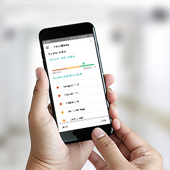 Know your credit status
A general overview of your payment history
and financial behaviour
Read more
FNB Assist
---
Watch and learn
---
FNB Assist is a collection of 'How to' videos, aiming at helping you with your everyday banking.
Watch FNB Assist to catch up on our latest products as well as many other interesting interviews and commercials to enhance your banking experience.
First National Bank - a division of FirstRand Bank Limited. An Authorised Financial Services and Credit Provider 1929/001225/06 (NCRCP20).