eBucks Rewards
---
Do more & get more for less
You can spend the eBucks you earn on fuel, groceries, travel, clothing, luxurious gifts, the latest tech and so much more.
Plus you can enjoy more benefits - like a Wimpy breakfast or burger at Engen 1Stops every quarter, on FNB.
Day-to-day banking
---
Get rewarded
for banking
on the app
Redeem your Wimpy voucher every 3 months and have a breakfast or burger on us.
What you need to get your voucher
An FNB Cheque account

Be on eBucks level 2 or higher

Download & use the FNB App
FNB App requirement
---
Use FNB's digital banking channel(s) specific to your age group:
---
Under 60 years
---
Log in to the FNB App at least once a month using your own banking profile [download the FNB App here ].
You now qualify to earn eBucks, up to reward level 2, even if you're under 60 and don't transact on the FNB App. Simply meet the following requirements:
Over 60 years
---
Transact at least once a month on any of FNB's digital banking channels:
Deals
---
Personalised offerings on the app
eBucks Travel
---
Book flights on the FNB App for you and your family

Update your traveller's profile and never enter passengers details again

Secure and safe payment where you never have to enter you card details

Get up to 40% off selected flights & car rental
*Discounts excludes all taxes
eBucks Shop
---
Shop securely and conveneintly on the FNB App

Enjoy up to 40% off selected items
Discounts
---
Qualify for great savings
Maximise your eBucks earn by moving up reward levels. The higher your reward level, the greater your reward.
Go to 'eBucks' > 'Earn' > 'Track my rewards' to see your current and potential eBucks earn.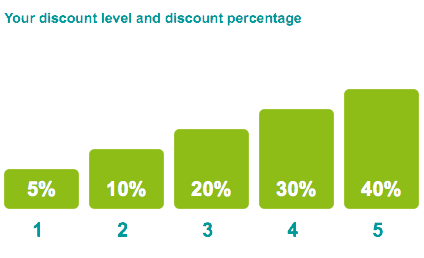 Rewards at your fingertips
---
eBucks Self-service
Manage your eBucks account 24/7 using the FNB App.
Visit the eBucks tab and select 'Self-service'
View the 'Earn More eBucks' tab and get an in depth
analysis of your eBucks earn. See your current and
potential eBucks earn per reward category


'Track My Rewards' shows you what you need to do
in order to move up reward levels. The higher your
reward level, the more eBucks you can earn


'Smart Spend' helps you track your daily FNB card
spend. Plus you can earn additional eBucks that get
paid in your eBucks account during the month
The 'My benefits' tabs gives you access to all your
value-added benefits in one place, including
complimentary Airport Lounge visits, bonus Airport
Lounge visits, discounted flights, your monthly
KAUAI benefit and FNB On The Go.


With the 'self service' tab you can order a new
eBucks card, view or change your eBucks card PIN
and check your eBucks statements.
Locate partners
---
Use the Partner Locator to find what you want in real time
Find where you can earn and spend your eBucks with ease.
First National Bank - a division of FirstRand Bank Limited. An Authorised Financial Services and Credit Provider 1929/001225/06 (NCRCP20).