eBucks Rewards
---
Do more & get more for less
You can spend the eBucks you earn on fuel, electronics and appliances, travel, books,
CDs and DVDs, flowers, outdoor equipment, fashion - you name it.
Introducing Wimpy meal vouchers on the go! Get a free breakfast or burger when you use the app.
Day-to-day banking
---
Get rewarded
for banking
on the app
Redeem your Wimpy voucher every 3 months and have a breakfast or burger on us.
What you need to get your voucher
An FNB cheque account

Be on eBucks level 2 or higher

Download & use the FNB Banking App
FNB App requirement
---
Use the electronic banking channel(s) specific to your age group:
---
Under 60 years
---
Log in to the FNB Banking App at least once a month using your own banking profile [download the FNB Banking App here ].
You now qualify to earn eBucks, up to reward level 2, even if you're under 60 and don't transact on the FNB App. Simply meet the following requirements:
Over 60 years
---
Transact at least once a month on any of FNB's electronic banking channels:
Deals
---
Enjoy exclusive services
Travel deals
---
Get massive discounts on local and international flights booked through eBucks Travel.
With the Banking App you can:
View deals on offer in detail

Request a 'Call me back' from the merchant immediately, using the app
Shop deals
---
View deals on offer at the eBucks Shop

Get detailed information on how many eBucks you need to make your purchase
Discounts
---
Qualify for great savings
View your Discount Levels and Reward Level at your convenience, with the Banking App in your pocket.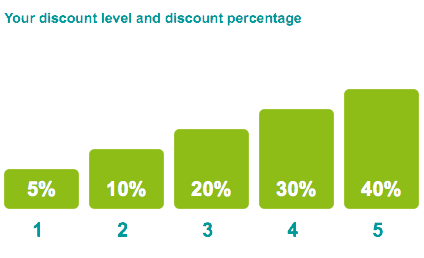 eBucks card management
---
Quick tips
Instant service
---
Enjoy total control and convenience of the app at a touch - whenever you need to.
View your PIN

Change your PIN

Cancel your card
Step-by-step guide
---
If you need to order a new card or get a replacement, the app will assist you with a step-by-step guide.
Plus, the card will be delivered to you once you have completed the process.
Locate partners
---
Use the Partner Locator to find what you want in real time
Find where you can earn and spend your ebucks with ease.
First National Bank - a division of FirstRand Bank Limited. An Authorised Financial Services and Credit Provider 1929/001225/06 (NCRCP20).