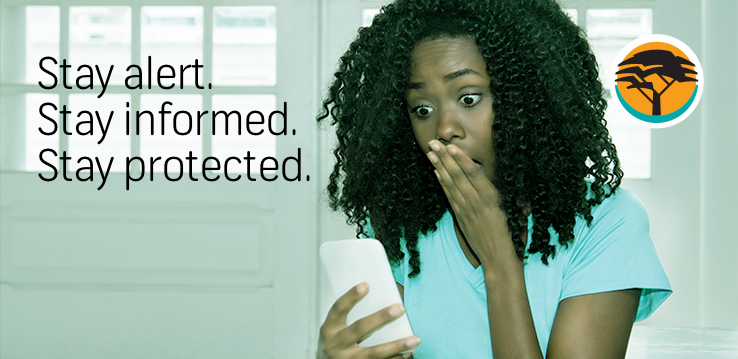 Don't fall victim to unscrupulous fraudsters trying clever tricks to get hold of your personal details.
When you're informed, it's much easier to protect yourself against fraudsters attempting to get access to your bank account.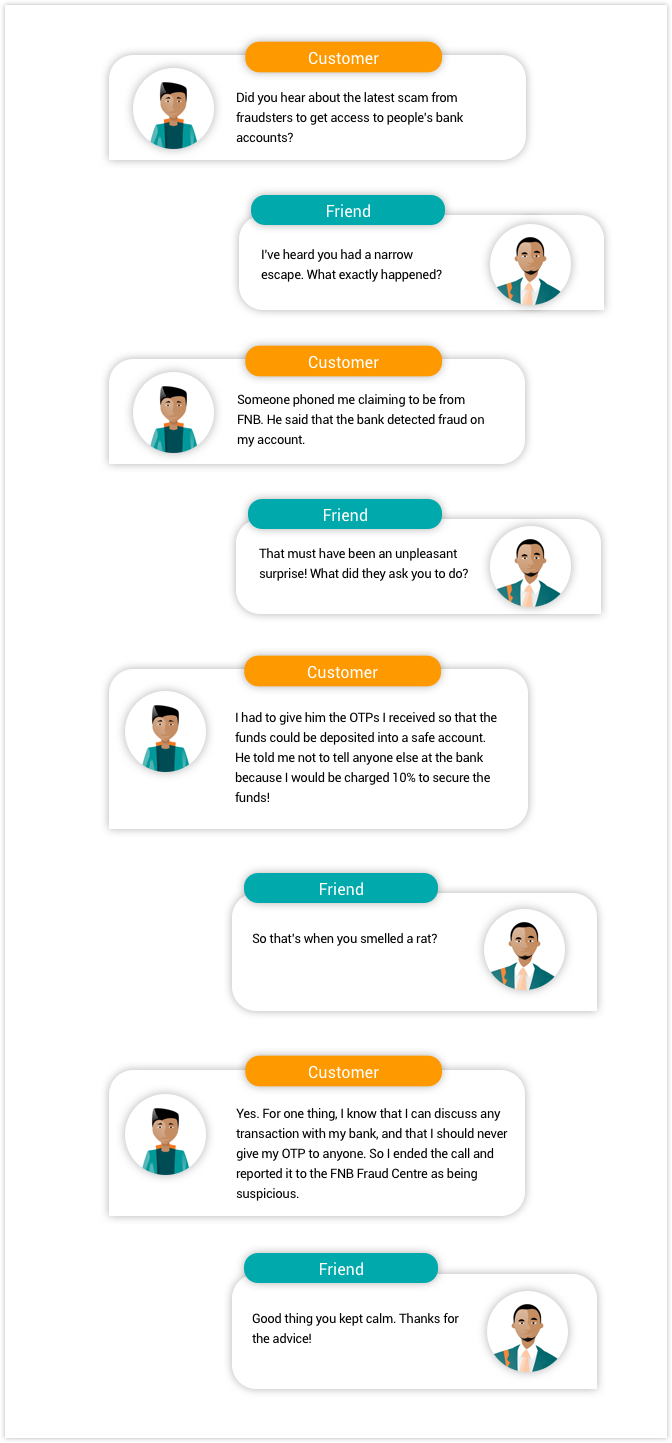 Remember, if you're asked by a bank official or any other person for your one-time PIN (OTP), you should suspect fraud and report the incident immediately.
Keeping your account safe is important to us
FNB will NEVER use or ask you for your OTPs to reverse transactions
Report fraud on the FNB Banking App, or phone 087 575 9444
Report phishing emails to phishing@fnb.co.za
Regards
FNB Digital Banking
First National Bank - a division of FirstRand Bank Limited. An Authorised Financial Services and Credit Provider 1929/001225/06 (NCRCP20).