Online Banking
It's all about convenience at your fingertips
Already registered? Activate your account now.
Online banking - available on PC, mobile & tablet.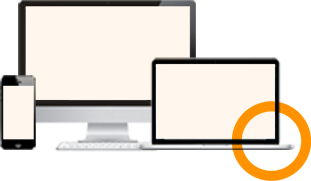 ONLINE BANKING BASICS

Online banking, banking convenience with greater flexibility. Pay, transfer, trade, purchase and invest wherever and whenever it suits you. Subscription to online banking is FREE.
BUY ONLINE

With online banking it's all about convenience at your fingertips! We offer loads of products such as prepaid electricity and airtime vouchers. Buy electronic devices and view hot offers from the eBucks Shop.

ADDITIONAL FUNCTIONALITY
Using this convenient online system, you can manage your money and have access to additional banking services such as foreign exchange, PayPal, investing in shares and much more.
LEARN

View step-by-step demos on how to register for online banking, use prepaid services and learn all you need to know about online banking terms and conditions.
SECURITY

We take safety and security very seriously. That's why we offer you free inContact messages, OTP notifications and Webroot™ protection software.
How to activate your online banking profile
Before you can transact on your online banking profile you need to activate your registration.

Activate your profile
If you have a Chip Card and PIN

Find your nearest FNB ATM
Put in your card and enter your PIN
Select More
Select Cellphone/Online Banking
Select Verify FNB App/Online Banking and follow the instructions
I don't have an eReg Card
We will call you within 48 hours from registering for online banking to activate your profile.


Activate business profile
OR activate your registration for online banking at any FNB branch.
If you do not have a chip card and PIN, contact Online Assistance: 087 575 0000.
I have an eReg Card
If you used your eReg Card to register for online banking, your online banking profile will only be activated once we have confirmed delivery of your eReg Card. This can take up to 48 hours.
If you urgently need to activate your profile, please take your eReg Card and ID document to your nearest FNB branch for assistance.