Private Clients Credit Card | Earn R750 000 to R1 499 999 pa
---
Appreciate the remarkable
Your FNB Private Clients Credit Card is the ideal transactional banking tool that offers you flexibility in terms of pricing, as
well as exclusive benefits that are suited to your lifestyle. It also gives you up to 55 days-interest-free purchases with
personalised interest rates and a budget facility.
(Your FNB Private Clients Credit Card is at no charge on your Bundle with a Fusion or Current Account)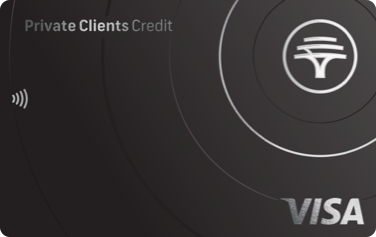 New ways to get rewarded
---
Even more ways to earn
Earn additional eBucks with Smart Spend when you use your FNB Private Clients Credit Card or FNB Pay for your monthly spend

Earn up to 40% back in eBucks on your Netflix and Spotify® subscriptions when your family banks with FNB
Even more rewards partners
Earn up to 15% back in eBucks on health and beauty at Clicks

Earn and spend eBucks on food orders with the Mr D Food App
Guarding your banking journey
---
Safer banking is always top of mind, so we've put many measures in place to ensure this. You can set your notification limits, block your card via the app and report fraud instantly, to mention a few.
Ways to use your credit card
---
Your credit card is versatile, easy to use and super secure. Here are a few ways you can use your credit card.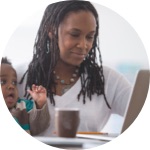 Click
Online shopping is secure and very efficient whether you need something delivered from abroad or from around the corner
Read more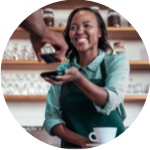 Tap
Just tap your card on the speedpoint to make use of the contactless payment function
Read more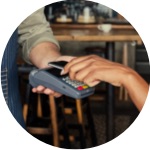 FNB Pay
Set your credit card as your default account on FNB Pay, then simply tap your Android smartphone to pay
Read more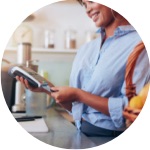 Swipe
Wherever you make a purchase, simply swipe your credit card to pay
The features of convenience
---
Enjoy a range of solutions to help you manage your cashflow.
Stay up to date with
---
BusinessLIVE
With news you can trust from leading online newspaper publications.
As an FNB Private Clients Account client who holds a Fusion Account or Debit & Credit Card you will receive a discounted subscription to a variety of world-class publications such as Business Day, Financial Mail and the Sunday Times.
These respected South African media sources guarantee you credible news, always.
Subscribe and save
The monthly subscription will give you access to:
Business Day e-edition (digital replica of the newspaper)
Financial Mail e-edition (digital replica of the magazine)
Full digital access to the Sunday Times (including e-edition)
New subscribers pay R10 for the first month, and thereafter receive a 50% discount and pay only R174 per month.
Copy and paste this link into your browser to subscribe: https://www.businesslive.co.za/subscribe/fnb/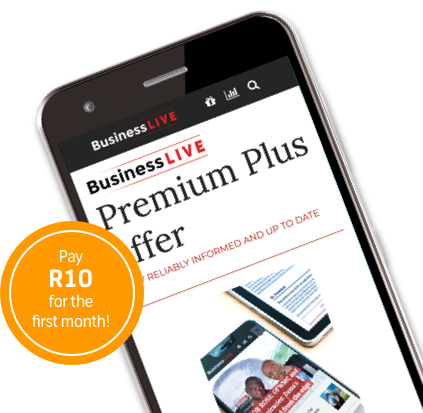 Create & pay with your own
virtual card
---
The new virtual card on the FNB App is the faster, safer and more secure way to pay for online purchases wherever you are in the world.
It's safe
Your CVV number changes every hour. Create, cancel, delete or block your card at any time.
It's convenient
For online purchases and subscriptions - no need for a physical card. Add unlimited virtual cards for FREE.
Earn eBucks
Make your money go further and earn eBucks while you spend online.
Applying made easy
---
Simplify your life
Qualifying criteria
Earn between R750 000 and R1 499 999 p.a. to qualify
How to get it
Apply now!
Other ways to apply
Find a branch
Apply on the FNB App
If you're an existing customer contact your Private Banker
Documents needed
South African ID book (bar-coded)/valid South African passport (SA resident)

Passport with valid work/retirement permit (non-SA resident)

Proof of residence (in your name, and not older than 3 months)

Latest payslip or last three months' bank statements
First National Bank - a division of FirstRand Bank Limited. An Authorised Financial Services and Credit Provider 1929/001225/06 (NCRCP20).