Private Clients Credit Card | Earn R750 000 to R1 499 999 pa
---
Appreciate the remarkable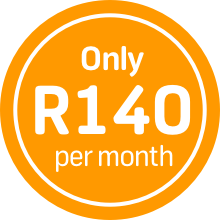 A Private Clients Credit Card gives you access to exclusive rewards and benefits with the support
and exceptional service of a dedicated Private Banker. Simplify your life and enjoy the privileges a
Private Clients Credit Card offers.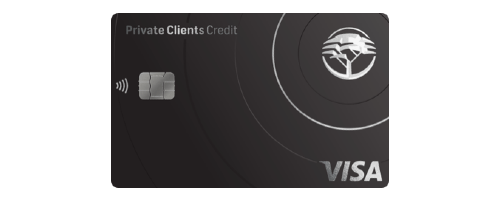 Your rewards, now multiplied
---
As a Private Clients Credit Card holder, you get access to exclusive rewards and benefits that are tailored to your lifestyle and needs. Enjoy the services of a dedicated Lifestyle Assistant from eBucks Lifestyle and earn eBucks on all your everyday purchases.
Terms, conditions & rules apply.
Enjoy all-inclusive value
---
By selecting a Private Clients Cheque Account and Credit Card bundle, you can maximise the eBucks you earn when using your Private Clients Credit Card for all purchases.
Get your Private Clients Cheque Account and Credit Card at a single discounted fee of R399 p.m.
Guarding your banking journey
---
Safer banking is always top of mind, so we've put many
measures in place to ensure this. You can set your
notification limits, block your card via the app and
report fraud instantly, to mention a few.
Ways to use your credit card
---
Your credit card is versatile, easy to use and super secure. Here are a few ways you can use your credit card and get rewards!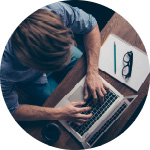 Click
Online shopping is secure and very efficient whether you need something delivered from abroad or from around the corner
Read more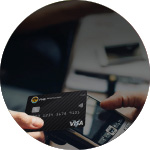 Tap
Just tap your card on the speedpoint to make use of the contactless payment function
Read more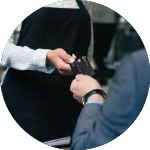 Swipe
Wherever you make a purchase, simply swipe your credit card to pay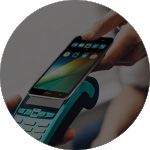 FNB Pay
Set your credit card as your default account on FNB Pay, then simply tap your Android smartphone to pay
Read more
The features of convenience
---
Enjoy a range of solutions to help you manage your cashflow.
Applying made easy
---
Simplify your life
Qualifying criteria
Earn between R750 000 and R1 499 999 p.a. to qualify
How to get it
Apply now!
Other ways to apply
Find a branch
Apply on the FNB Banking App
If you're an existing customer contact your Private Banker
Documents needed
South African ID book (bar-coded)/valid South African passport (SA resident)

Passport with valid work/retirement permit (non-SA resident)

Proof of residence (in your name, and not older than 3 months)

Latest payslip or last three months' bank statements
First National Bank - a division of FirstRand Bank Limited. An Authorised Financial Services and Credit Provider 1929/001225/06 (NCRCP20).