Private Clients | Earning R750 000 to R1 499 999 p.a.
---
Let us take you to the next level of financial success
Whether you are a qualifed professional, successful entrepreneur or nearing retirement, every aspect of the Private Clients offer has been purpose-designed with you and your Spouse or Partner in mind. Receive dedicated assistance from your Private Banker and superior service delivered through our 24/7 Service Suite and the FNB App.
Personalised service like never before
---
Your dedicated Private Banker's role is to assist you in growing your wealth and maximising the value you receive with FNB Private Clients. Together with our Team of Specialists, we can assist you with a holistic range of services and advice including, but not limited to: Financial and Fiduciary Planning; Wealth Management; and Stockbroking. We know you are busy running a home, a business, a team or even all three and that you may need to attend to your banking outside of traditional banking hours. That is why we offer you the 24/7 Private Clients Service Suite and the FNB App should you need any assistance with your day-to-day transactional banking needs, such as: debit order queries; stamped bank statements; as well as eBucks Rewards queries.
AND, through our new Private Clients Account for your Spouse or Partner can enjoy the same Private Banking experience at a reduced monthly fee.

Do more for your family
---
We know how important family is. Which is why we have designed our banking solutions to be all the help your family needs!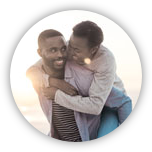 Private Clients Account for Spouse or Partner
Your Spouse or Partner can now enjoy the same Private Clients experience for a reduced monthly fee of R250.
Read more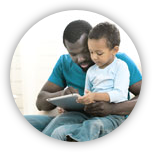 FNBy
The FNBy Account is designed for kids, teens and young adults. Ideal to kick start your child's journey to financial independence.
Read more


Global travel
---
Hassle-free travel with FNB
From planning your family getaway to the honeymoon of your dreams, it takes
time and effort to get everything perfect. Let us help you finalise and enjoy each
stage of your trip.
New ways to get rewarded
---
Make your money go further each month with more rewards and family benefits from eBucks.

Enjoy even more rewards and benefits for the whole family.
Even more ways to earn
Earn additional eBucks with Smart Spend when you use your FNB Private Clients Cheque card or FNB Pay for your monthly spend

Earn up to 40% back in eBucks on your Video Streaming (Netflix) and Music Streaming (Spotify®) subscriptions when your family banks with FNB

Earn up to 100% of your monthly FNB Private Clients Cheque Account fee back in eBucks when you invest with FNB
Even more rewards partners
Earn up to 15% back in eBucks on health and beauty at Clicks

Earn and spend eBucks on food orders with the Mr D Food App
Even more family benefits
Our range of financing solutions
---
Private Clients is uniquely positioned to consider you and your family's broader financial requirements. Our holistic lending solutions offer both convenience and flexibility to suit your unique needs. Speak to your Private Banker to find out more.
Tailored investment options
---
Private Clients is committed to helping you build your wealth and achieve your financial objectives.
Whether short or long term, saving and investing with FNB ensures that your goals are realised.
---
Global Wealth Solution
We have combined the best of our international offerings to create a single Global Wealth Solution. Whether you are looking to transact in foreign currency, need access to foreign exchange or require structured foreign-based investments - our integrated Global Wealth Solution is designed with all your offshore needs in mind.
Read more about our solutions:
Global Investments Portfolio
Foreign Exchange
Stockbroking
Offshore Advice
The FNB Banking App
is the ultimate tool
---
Experience the future of banking now. Manage and keep control
of your accounts - 24/7 at zero data costs.
Secure Chat™
A team of bankers is available anytime you need them! Simply access Secure Chat from the FNB Banking App for direct service that lets you message your team of bankers with your question, query or instruction, no matter where you may be!
nav»Money
A new tool on the FNB Banking App and Online Banking to help you navigate your path to wealth. View and update all your assets and liabilities on smart graphs. Finally, true insight into your personal net worth!
Stay up to date with
---
BusinessLIVE
With news you can trust from leading online newspaper publications.
As an FNB Private Clients customer who holds a Fusion Account or Cheque & Credit Card you will receive a discounted subscription to a variety of world-class publications such as Business Day, Financial Mail and the Sunday Times.
These respected South African media sources guarantee you credible news, always.
Subscribe and save
The monthly subscription will give you access to:
Business Day e-edition (digital replica of the newspaper)
Financial Mail e-edition (digital replica of the magazine)
Full digital access to the Sunday Times (including e-edition)
New subscribers pay R10 for the first month, and thereafter receive a 50% discount and pay only R174 per month.
Copy and paste this link into your browser to subscribe: https://www.businesslive.co.za/subscribe/fnb/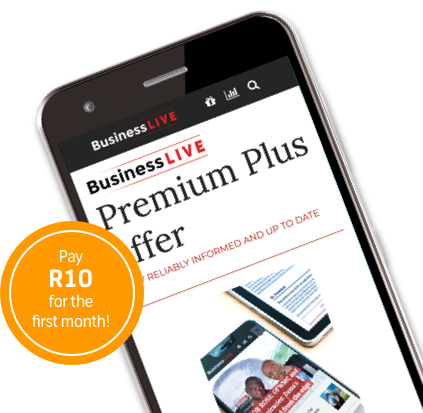 Create & pay with your own
virtual card
---
The new virtual card on the FNB App is the faster, safer and more secure way to pay for online purchases wherever you are in the world.
It's safe
Your CVV number changes every hour. Create, cancel, delete or block your card at any time.
It's convenient
For online purchases and subscriptions - no need for a physical card. Add unlimited virtual cards for FREE.
Earn eBucks
Make your money go further and earn eBucks while you spend online.
Let us help you achieve your financial aspirations
---
Private Clients Cheque Account
Qualifying criteria
Earn between R750 000 and R1 499 999 p.a. to qualify
With our Private Clients Account for your Spouse or Partner, they qualify for the same account as you regardless of their income.
Spousal terms and conditions apply
Ways to apply
Apply now!
Other ways to apply
Find a branch
Contact your Private Banker
Documents needed
South African ID book (bar-coded)/valid South African passport (SA resident)

Passport with valid work/retirement permit (non-SA resident)

Proof of residence (in your name, and not older than 3 months)

Latest payslip or last three months' bank statements (for overdraft applications only)
First National Bank - a division of FirstRand Bank Limited. An Authorised Financial Services and Credit Provider 1929/001225/06 (NCRCP20).