Gain more control
over your credit
---
Credit switch enables you to consolidate your qualifying debt from various credit providers into one convenient personal loan.
Enjoy one lower monthly repayment, one interest rate and one set of fees. The hassle and stress of having to deal with multiple
credit providers will be something of the past.
Let us help you manage your credit more effectively and watch your money go further.
Consolidate your credit today.
How it works
---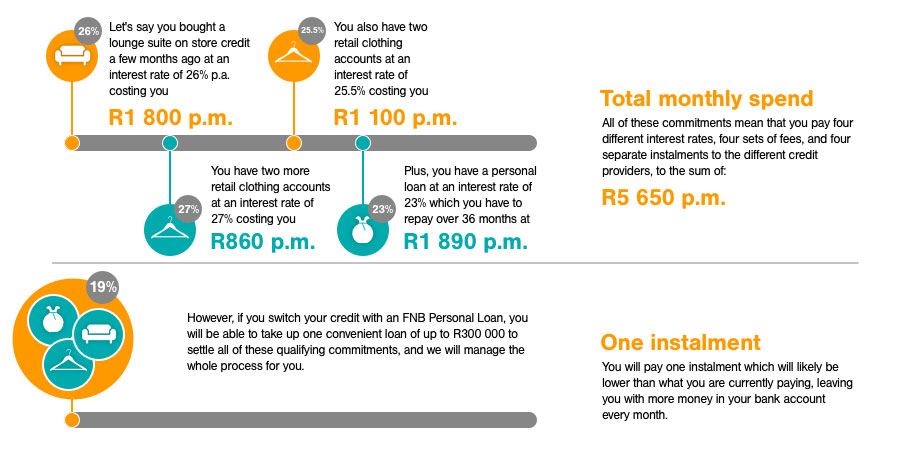 Switch your credit online
---
Follow these simple steps to switch your credit online.
Applying made easy
---
Credit switch
Applying made easy
To qualify, you need to be permanently employed or self-employed with a minimum net salary of R1 800 p.m.
Documents needed
If you do not bank with FNB:
South African green bar-coded ID or Smart ID card

Your most recent payslip

Proof of residence not older than 3 months

3 months bank statements (or 6 months bank statements for self-employed customers)
If you do bank with FNB:
First National Bank - a division of FirstRand Bank Limited. An Authorised Financial Services and Credit Provider 1929/001225/06 (NCRCP20).